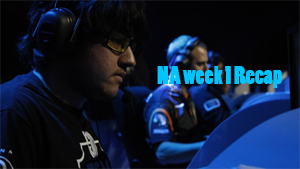 Guild Wars Insider comes up with another great editorial concerning players reactions to some of the armor. I have followed these debates myself and have my own opinion on the armor.
My take on it that there are many types of armor out there for players to choose but the ones in the screenshot did touch a nerve with some in the community. To each their own and we here at GW2 Stratics fully support all players and their choices. This may not be much of an issue as it seems.
With player anticipation of the release, beta weekends coming up for press, and just the long wait for the game we all crave. Some comments I have read claims some may are being a tad sensative to the screenshots. There was other issues I read concerning the quality of the screenshots so it just wasn't the armor.
Others posts have just plain don't like the armor. One female poster made me laugh when she wrote, " Let them make skimpy male armor and see how the guys react." She makes a good point and argument.
Us fans and players must remember this is just bits and pieces being leaked out to us by ArenaNet at the moment. In due time I believe we will see more conservative armor sets out before release.
Please check out this article from GWI and I have to say like the art they did.
Guild Wars 2 Editorial: Scholar Armor Raises Portrayal Questions