Throughout your adventures in Star Wars™: The Old Republic™ (SWtoR), you will come face-to-face with a wide range of interesting characters. Some will stop at nothing to see you destroyed, while others will offer to aid you on your mission. A select few will even elect to join your cause and stand by your side as you take on the toughest challenges in the galaxy. Your Companions will accompany you for a wide range of reasons, be it adventure, glory, or something more personal, and will swear themselves to helping you save – or conquer – the galaxy.
Your Companions are far more than just an extra blaster or lightsaber. Each Companion also has their own personality, and will provide you with information or commentary throughout your travels. In additional, your Companion's view of you will evolve as you progress in your story; your decisions can determine whether your Companions become your close friend—or bitter enemy.
Below are images of the Companion Characters in SWtoR.
[row][column class=" col-xs-6″]
Sith Warrior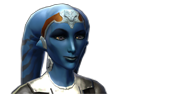 Vette


Malavai Quinn


Jaesa Willsaam


Lt. Pierce


Broonmark
[/column][column class=" col-xs-6″]
Bounty Hunter

Mako


Gault Rennow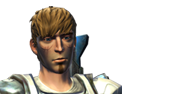 Torian Cadera


Blizz


Skadge
[/column][/row]
[row][column class=" col-xs-6″]
Jedi Knight

T7-O1


Kira Carsen


Doc


Sgt. Fideltin Rusk


Lord Scourge
[/column][column class=" col-xs-6″]
Trooper

Aric Jorgan


Elara Dorne


M1-4X


Tanno Vik


Sgt. Yuun
[/column][/row]
[row][column class=" col-xs-6″]
Sith Inquisitor

Khem Val


Andronikos Revel


Ashara Zavros


Talos Drellik


Xalek
[/column][column class=" col-xs-6″]
Imperial Agent

Kaliyo Djannis


Vector Hyllus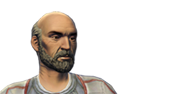 Dr. Eckard Lokin


Raina Temple


SCORPIO
[/column][/row]
[row][column class=" col-xs-6″]
Jedi Consular

Qyzen Fess


Tharan Cedrax


Zenith


Lt. Felix Iresso


Nadia Grell
[/column][column class=" col-xs-6″]
Smuggler

Corso Riggs


Bowdaar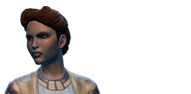 Risha


Akaavi Spar


Languss Tuno
[/column][/row]
[row][column class=" col-xs-6″]
Available to all Imperial classes

2V-R8
[/column][column class=" col-xs-6″]
Available to all Republic classes

C2-N2
[/column][/row]