From The UO.com Wiki
(Not Complete, will be updated)
Test Center Release 2 –  09/10/2021
TC Bug Fixes
Resolved issue with equipping the (newly created) Gargish Candied Staff.
All pack animals will continue to go wild based on their loyalty.
Resolved issue with VvV mounts not properly being released.
Pack animals and hirelings will now only stay in the offline auto stable for 24 hours after which they will be removed from the world if not retrieved.
Resolved issue with Imp Kin not being removed properly from players.
Test Center Release 1 –  09/07/2021
24th Anniversary Gifts
Veteran players at least 30 days old logging in between Publish 111 World Wide Date and October 15, 2021 at 12:01 AM GMT-04:00 will receive an anniversary token
The token can be redeemed for opal themed items,

Opal Encrusted Mobius
Opal Standing Harp
Ornamental Opal
All items are labeled as:
Handset by the Jewelers at – Followed by the name of one of the many Jeweler shops across Britannia.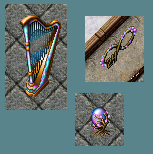 Items come in a selection of common and rare varieties – collect them all!
Players logging into TC1 should receive gifts for testing
Halloween Jack o' Lanterns
Two common and two rare types have been added to the list of possible Jack o' Lanterns to collect!
Butchers will return to the Graveyards beginning October 1st!
Visit the Britain fields, Britain Cemetery, and Moonglow Cemetery on TC1 for testing
Trick or Treat
New Trick or Treat items available beginning October 1st!

Medusa Head
Skull Stack
Gargish Lantern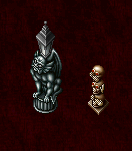 Use the moongate on TC1 for testing
Huntmaster's Challenge
New Creatures & Trophies have been added to the challenge!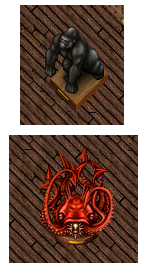 New Rewards!

Fish Bushel
Crab & Lobster Bushel
Artisan Festival
A new batch of Virtue & Vice themed rewards are available in this year's Artisan Festival!
The Artisan Festival will be active between Wednesday, December 1,  2021 and Wednesday, January 5, 2022
Krampus
New tinker crafting recipe available as Krampus loot – The Candied Staff
New blacksmith crafting recipe available as Krampus loot – Shield Orb
Recipes are available from TC1 dispensers at the Britain Commons
Dynamic Treasures Events
Refactored spawn mechanic in Treasures events areas to behave more like champion spawns to decrease mob respawn time
Resolved issue where creatures in Treasures events areas could not be provoked
Treasures of Hythloth active on Test Center currently
List of Rewards: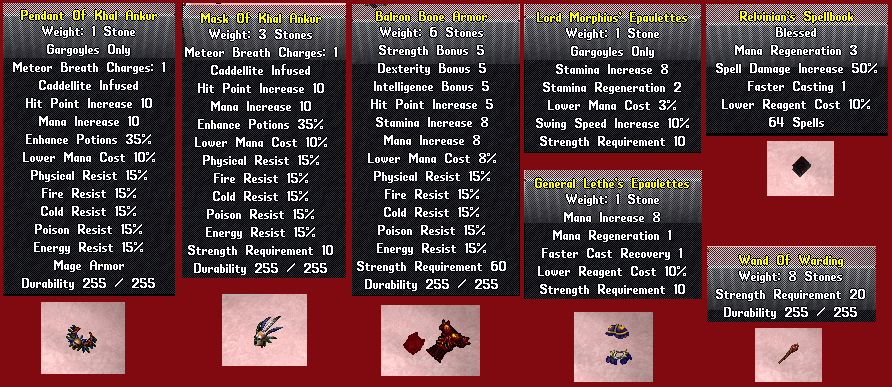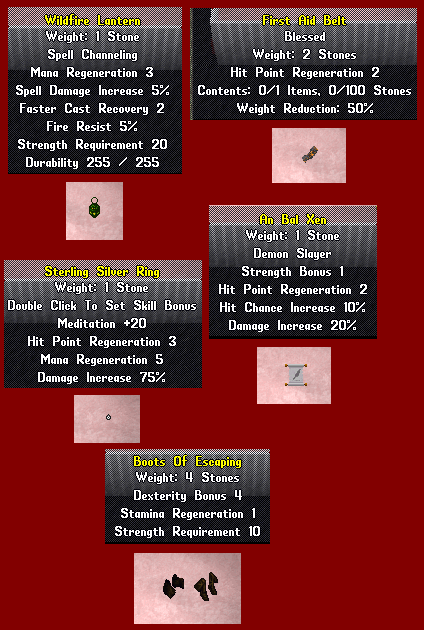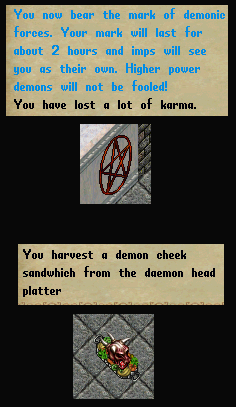 Dynamic Champion Spawns
https://uo.com/2021/11/16/blood-spawn/
Adjusted reward distribution for participation and final rewards
Players are eligible for multiple participation rewards based on their contribution to the spawn
Only players that have participated in building the spawn are eligible for the final boss reward
Visit the champion spawn on TC1 by accessing the moongate at the Britain Commons
Live:
Participation Rewards:
Each Anti-Virtue has these 4 graphics.  Labeled Daemonic Lord of:
Hythloth, Wrong, Deceit, Destard, Pride, Covetous, Shame, Despise.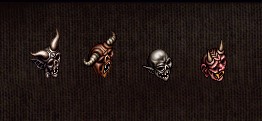 4 RARE types; Archfiend of Britannia, Ter Mur, Tokuno, Ilshenar.

The Boss Drop: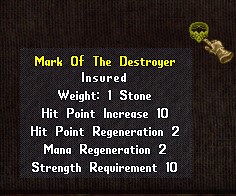 Bonded Pet Update
Bonded pets (Non-pack animal) can no longer go wild and will no longer respond to commands from their owner until the pet owner feeds the pet
Dead bonded pets no longer decay until after 24 hours of in-game time have passed
Miscellaneous Changes
Lorebooks will now have more descriptive tooltips to indicate book title, author, and the number of pages contained within.
Added additional spawn of Cu Sidhe to the Pixie Forest in Ilshenar
Quest NPCs and Reward Givers will now display the time they are set to cleanup during limited-time content
Auction safe sale items are no longer eligible as IDOC loot
Lorebooks can now be crafted via Inscription
Added a provisoner to New Magincia
Ultima Store Items
Cu Sidhe Pet Costumes

You will be able to purchase a costume credit which will allow you to groom a bonded pet into one of the following alternate styles:

Newfoundland
Malamute
Great Dane
Saint Bernard
Russian Terrier
Rottweiler

Costumes are pet-specific and must be applied to the corresponding pet breed and can be applied to any color corresponding pet.
This credit is usable ONLY by the purchasing character
This credit is stored on the purchasing character and can be applied to your pet at the Pet Groomer
Pet Groomers are located at various stables throughout the world
Once the credit is applied, the groomer can style your pet with any costumes you have purchased as well as the original body type and hue
Costumed pets may not be transferred until they are returned to their original appearance
Any existing costume credits will be returned to the pet owner when the pet is transferred or released

Pet costumes can be accessed on TC1 by using the "give petcostumes" command
(Images below are in both Classic and Enhanced Clients)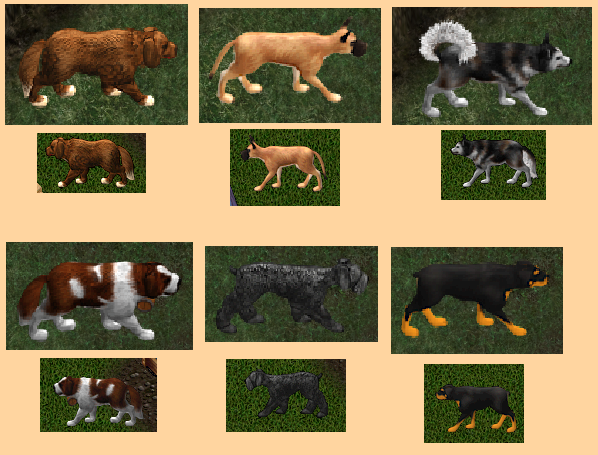 Bug Fixes
Resolved issue that would prevent some castles & keeps from converting to newer styles
Resolved issue where a player using the Flaming Shot archery master ability would not be able to use another special move when targeting a mobile
Added the phoenix, greater phoenix, turkey, and giant turkey to the bird slayer list
The skull longsword, skull gnarled staff, and bake-kitsune hat are now repairable
Resolved issue where Artisan Festival bedskirts would not unfold/fold properly
Resolved issue where players on a quest could enter into a broken state and no longer access their quest journal
Resolved issue where the Runic Atlas could enter into a broken state
Resolved issue where party members (and pets) of a bard using resilience do not receive all expected benefits
Resolved issue where when Hit Velocity procs, it negates slayer damage bonus of the original hit
Enhanced Client
Resolved issue where occasionally mobs will ghost after death
Resolved issue where bandages contained within an equipped First Aid Belt could not be used in standard functions
Classic Client
Resolved issue where occasionally the "target nearest hostile" macro fails to target viable targets
Added option for "large container gumps" to the Soulstone Vessel
Resolved Gargoyle equipment clipping issues