DECLARING ALLEGIANCE TO THE MYRMIDEX
As with the Eodonian side, you must first declare your allegiance to the Myrimidex and enter into the pits to battle the Eodonians.
The Myrmidex Idol is located on the south end of Barrab Village.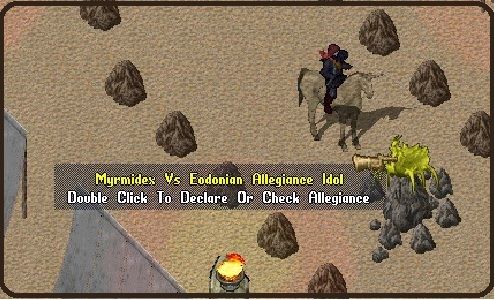 Once you have finished the battle in the pits, return to the tinker to accept the quest.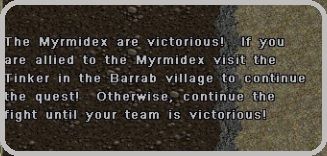 THE ZEALOTRY OF…​
The Zealotry Of Zipactriotl- Alligning With The Myrmidex