[NoImgStyle]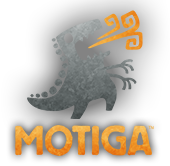 [/NoImgStyle]We want to introduce you to two members of this indie game studio up in the Seattle area. Its not just Microsoft Country up there! Some very exciting things are happening and our very own Tim "Dariuas" Slager got together with these one-time Stratics personalities and UO players, asking them about how they broke into the industry, and what it takes to succeed there…
Could you take a moment to introduce yourselves?
CO: I'm Christin Overton, the Senior Producer for Motiga, an amazing game company in Bellevue, Washington. My career has been a rather winding one—I grew up in Vermont on a farm, ran Radio Shacks in Los Angeles, went to college in Alaska, and finally landed in Seattle where I worked for Microsoft for a while before making the leap into games. During my time at Stratics, I was known as Marizelle, spending time as a reporter for Asheron's Call – Stratics, editor for Neverwinter and Mythica Stratics, and as Stratics' Technology Director. Folks have tried to tempt me away from games but now that I am here, I am not leaving!
TH: I'm Troy Hewitt, the Senior Community (nerd) Manager for Motiga! I've been doing community management for nearly 20 years now. I started in the world of nonprofits, building communities in "real" life. After seven years of nonprofit work, I transitioned into games, and now I'm well and truly addicted to the work. That, and I'm not really qualified for anything else.
When did you first decide the games industry was for you?
CO: As a player of Ultima Online, I was lucky enough to get to know a bunch of players who were trying to add fun to the Napa Valley server through the player-created event called the Napa Revolution. I started working with them, and in time my character, Diamond, became the regent. With the help of the UO GMs, we had some truly amazing events. This included what was then the largest online battle ever—I hear it made the Guinness Book of World Records in 2000. This series of events garnered me an invitation from the UO GM team to become a seer, then an ancient seer for the Napa Server. I loved building storylines, quests, and events that players wanted to be a part of, and that changed and challenged how they played the game. That experience set me on my course to become part of the game industry and a producer. Who knew wrangling amazing people and unexpected outcomes was something I loved and could get paid to do!
TH: For me, it was the moment I started to connect with other community managers in the business. Sitting down and talking to people who had the same passion I did, and that were facing the same challenges I faced, was a validation of my choice to pursue my career in games.
What was your path from civilian life, to studio life?
CO: I had a day job at Microsoft working on products like Office and Internet Explorer, which provided a chance to understand how large-scale technical projects worked. At the same time, I started playing Ultima Online and met my longtime friend and member of the Stratics team, Ian Armstrong (aka Ethos). Ian got me involved with the Revolution and eventually talked me into joining the Stratics family, working on the Asheron's Call site.
I spent a lot of time at Stratics working with the community and developers on games like Neverwinter Nights, a game I fell in love with due to a long love with D&D, and then on to Mythica, the type of game that I had always dreamed of but never came to fruition. My time at Stratics gave me the chance to practice and really understand the art of building/managing content management systems, communities, lots of content, and organizing projects with teams of people with crazy schedules and skill sets. There are not a lot of places that would let you overhaul the backend of a major website system through trial and error, but boy did I learn a lot!
Building on this, I was able to get a job at Microsoft Casual Games as a contractor on their web portal management team. But within a few weeks, my skills running projects, and knowing about the web and game development caused them ask if I would transition to external producer for the casual game titles being built to augment the launch of Windows Vista because it was easier to find another web person!
TH: As I mentioned before, my chosen profession was real-life community building. I was running late-night teen programs, teen leadership programs, senior support services, a youth-run radio talk show, arts-based programming for at-risk youth, summer camps, outreach to homeless teens, adult interfaith discussion groups, leading Americorp volunteers…to name a few. While the work fundamentally changed me for the better, there were those rough days that made you really question your impact.
Video games offered an incredible escape, allowing me to step out of the stress and into something that was like a good book that starred me. Unfortunately, being a community organizer was in my blood, so naturally I gravitated towards in-game communities and began finding fun and interesting ways to make connections across gaming social groups. In my case, it all started in Ultima Online.
I started to see parallels between what I was doing in the real world and what I could accomplish within a gaming community. I remember a very distinct moment where I said to myself, "Hey, I could do this online community management thing!"
So I applied, and was hired, for my first community gig working on MxO . I was able to bundle together my years of experience at the YMCA with the years of experience I had coordinating live events in UO.
Did Stratics help you with that? 
CO: Oh my gosh yes!
TH: Absolutely!
If so, in what way?
CO: Without the exposure to game developers and web systems, I would never have been able to quickly make that transition to external producer, but it also taught me a lot about how to actually get things done, with challenges of changing schedules and working with volunteers. Those tools made me so much more able to fit into the passionate, creative, and often less predictable industry of building games. The baseline that I got at Statics is also what seems to keep leading me to working closely with the Platform teams of game projects, I "get it" and get to work with amazing talent on all of the stuff that is behind the scenes and appreciate what it means to make it a reality.
TH: Stratics was the place that really showed me that there were significant issues to be discussed, debated, and shared in the online world. The more I got involved, the more people I met with the same interests as me. It helped that those people were much more talented than I was—true mentors. I owe my Stratics family a huge debt of gratitude.
What would you say is the biggest problem with the MMO industry today?
CO: There is not a lot of creativity when it comes to engaging the players in the everyday activities in the game. The questing systems are so predictable. The fact that players have come up with names like "FedEx Quests" and "Xerox Quests" says a lot about that. Once in a while you see something new, but so much more of the investment seems to have gone into the PvP elements rather than supporting the parts of games that allow the player to learn, grow, and connect to the MMO world. Meeting the needs of different play styles is what helps make it so appealing to such a broad audience and keeps them coming back! No one wants to feel like they are doing work playing a game.
TH: For me, I think the biggest problem with the industry as we see it today is how little players get to actively engage with the developers of their digital worlds. Outside of filing a bug, sending in a helpdesk ticket, or perhaps being anonymously counted in a report that aggregates players in-game behavior, I don't think there is enough being done on the side to give players the reins in the MMO space.
Once in a while you get to see, and even participate in, true relationship-building opportunities, and as a community nerd, I work to champion those kinds of activities everywhere I work. That said, imagine what would happen if you sat a bunch of developers down and said, "Create a world where the player really gets to tell their own story. Ready…set…GO!"
It would be really interesting to see what would come of that.
What are your feelings on crowd funding like Kickstarter?

CO: I think this is a great idea, people are using it to share their amazing ideas and getting support, but there are many out there who do it without really knowing what they are getting into. Even if it is a Kickstarter, you are not just kick-starting a project, you are kick-starting a business. Sometimes I read through what they are trying to do and promising to the investors for their dollars, yet you do a little napkin math and you quickly realize they have no clue and failure is looking more like the outcome. Plan more so you can react less then success will be a more viable option.
TH: I love the crowd funding thing. Philosophically, it's in line with my thoughts on giving players more ownership of their play experience. Yes, there are pros and cons (for instance, I'm still not sure how to react to celebrity kick-starters), but ultimately, I see Kickstarter as the distillation of how life really works. If people like a thing, many of them will make significant changes in their lives to make more room for it. Why not give people the chance to financially support the thing they want, together with other people who agree?
I look forward to seeing the evolution of ideas like Kickstarter and how those movements will ultimately impact how we choose our entertainment, and how we wrestle with societal issues like social justice, the environment, and personal health.
What is your best memory from the gaming industry?
CO: Probably the day that I hit the button that made Marvel Super Hero Squad live. I started with the studio in its early days, got to grow and be part of two and a half years of work to make it a reality. It represented everything I had been working for, and I was part of the amazingly talented game development team that made it happen.
TH: So many great memories, but the strangest moment came in a really meta-style way while I was working on the Matrix Online. My team was charged with running around as key characters from the Matrix storyline: iconic characters like Morpheus, Niobe, the Merovingian, etc.
One afternoon, someone handed me a cell phone with an urgent call from the Warner Brothers offices in Burbank. Turns out Lawrence Fishburne was visiting the office and wanted to see Morpheus in action, in-game. We were pretty used to getting requests to show off our live-event skills, but we'd never had a request quite like this. Knowing that this request might have a potential to freak out the event imp (read: implementer), with the phone to my ear, I casually and calmly walked up to the guy who was playing Morpheus that day, then asked him to pop in-game at the coordinates requested by the WB brass.
I could hear Fishburne talking in the background, laughing and commenting on what he saw. And then, the horror: A player decided to spam Morpheus with racial slurs in game, while I broke out in a serious case of flop sweat. Here I am on the phone with my boss's boss and Lawrence Fishburne, witnessing the worst the internet had to offer in real time.
That's when I heard Lawrence Fishburne scream "KILL THAT PIECE OF SH**!"
I calmly placed my hand over the receiver, leaned over the guy playing Morpheus, and calmly hissed:  "KILL THAT PIECE OF SH**!"
We had a strict rule that players were the stars of our little digital experiences, and outright killing a player was a big no-no. The imp looked up at me, and said "Wait, what? We aren't supposed…"
"Kill. Him. Now." I interrupted.
And so it was that Lawrence Fishburne commanded the assassination of an MxO player. My only regret was that we didn't videotape the reaction of the Live Events team when I explained what had actually just happened.
What is the path you took to your position today?
CO: While working on the Microsoft Vista games, I volunteered at a local game conference called Casual Connect, and the network I had been slowly building in the game industry came to the fore. I said, "Hi!" to a person connected to someone I knew and struck up a conversation; within a few minutes I had an opportunity for my first job as a full-time employee—working on a game title for the web (hello again Stratics experience!). While the project did not see the light of day, the same folks approached me soon after that about being a producer in their new studio and the project that could become Marvel Super Hero Squad. I have been in the game industry ever since.
TH: As I said before, I started in the non-profit world and gravitated to gaming because I'm a huge nerd. I used my years as a community director for the YMCA to snag a position as a community manager for the Matrix Online. It also helped that I had years of experience running superlatively organized in-game events (Ancient Seer Nova "Bastet" Barlow's exacting standards trained me very, very well) in UO.
Yes. I know these are fighting words, but MxO events were some of the best online events the internet has ever seen. Ever. IN THE HISTORY OF THE INTERNET.
What advice do you have for people who want to be where you are at?
CO: Build your network and a solid reputation; it opens a LOT of doors. Find opportunities to learn new things, because you never know what a game company might need to make their title a reality. The disparate things that I have as my skill set are what makes me valuable to the teams I work with today.
As an aside to Troy's mention of Nova, she and I were the first two "girls" to become Seers in UO at the same time and we have been friends for a long time since. You never know how that network will connect to the past and the future.
TH: Seek a mental health professional. Outside of that, I agree with Christin. Network, ask great questions, and learn as much as you can about the thing you want to do. The industry is filled with incredibly intelligent and thoughtful people. Don't be afraid to send them a note with a question or two. That said, understand that they are also incredibly busy. So don't be too upset if you don't get a response right away. Also, don't harass them.
In your role, I am sure you see a million resumes a day; what makes one stand out over another?
CO: Someone who writes to their skill set but also shows a bit of personality in the process. While I am not looking for an all-out laugh, if a good cover letter gives me the feeling that the person "gets games" and wants to be part of something special, I am more likely to give that person another look. I don't have time for divas, rock stars, or egos. I have a game to ship and want to enjoy working alongside the people who are trying to do just that and want to do it well.
TH: So resumes are important, that's true. But resumes are a formality in the jobs game. Yes, make them good and make them clear. But a well-written resume that drops out of the sky without any context isn't half as meaningful as a resume from someone who is actively working to build relationships within the industry in a healthy, sane way.
That is to say: Try to get into the industry because you are in love with the work you want to be doing and all the people that work in it. Oh yeah, and the players! As Snoop Lion once said, "If you hate the players, you've got no business making the game."
All the ambition in the world without any of the love is gross. We have enough of those characters as it is.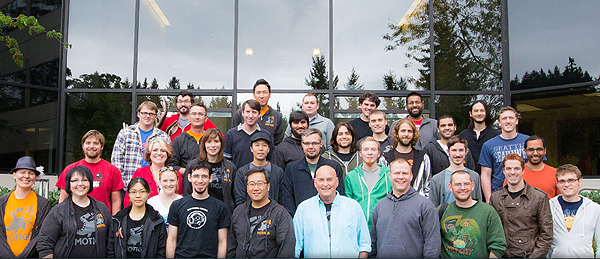 To learn more about Motiga and to see what their up to, visit their site at www.Motiga.com