This weekend the EVE Online PVP tournament, appropriately named "New Eden Open II" is streaming on Twitch.
You can catch the action right now by tuning in.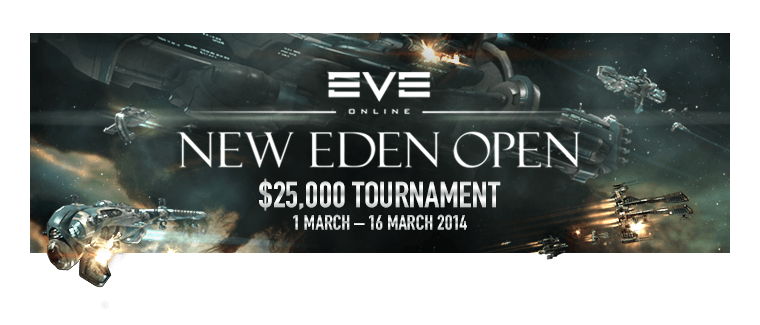 The format is an 8 vs 8 and how you would join is to be chosen, or buy your way in through silent auctions.
Take a look at the prizes below:
1st place: $12,000
2nd place: $8,000
3rd place: $5,000
The silent auctions follows a PLEX format and are being included in the pot in addition to the above USD prizes.
1st place: 50% of PLEX
2nd place: 30% of PLEX
3rd place: 20% of PLEX
Best of luck to all the teams that were able to sign up:
Epic finns winning tournaments
Stay Frosty
Last Huzzah
Team Footwork
About as good as a German Ski Lesson
We cant afford this
Rampage
Parental Advisory
MIF
Smoking is Bad
team CUBE
No Boundaries
ISN Incursion Shiny Network
Kids with knives
Agmar Money Team
The satyrs of Razor
Cynosural Field Theory
Semicolon drop table users
The Ditanian Fleet
WeHURT
8 CAS
Gerodian
The Freeloaders
Providence wisadrs
DyslExodus we be may
THINGY
Warlords of the Deep
Raging Homo Sapiens
Kolbasz Inside
Facebook Alliance
The Reputation Cartel
< Source >