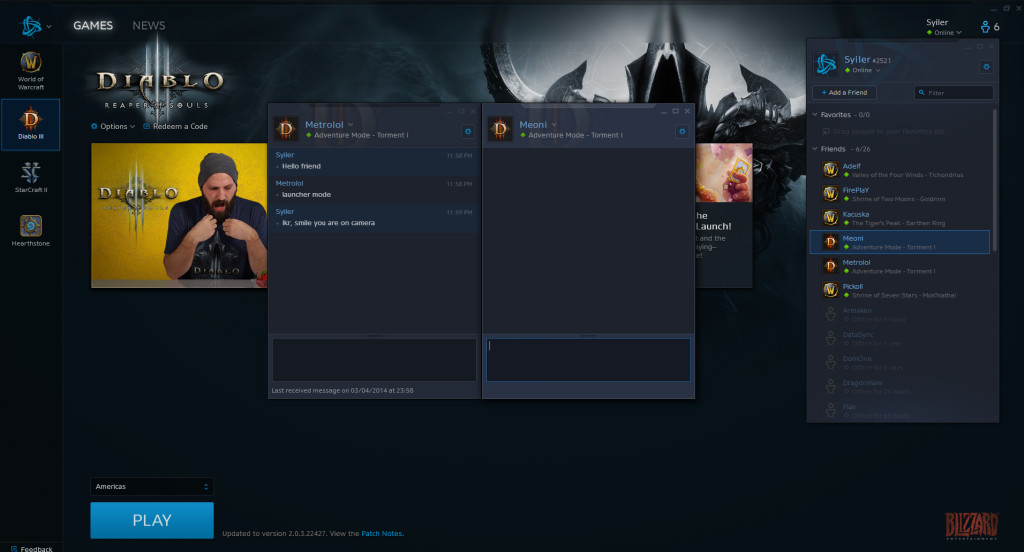 An exciting day overall at Blizzard, with the announcment of Warlords of Draenor Alpha beginning just moments ago we also got news that the Battle.net Launcher has received and update. This update allows you to chat to your Real ID and Battle Tag friends In and Out of Blizzard games. Whether you are in WoW and they are just idle on their desktop or you are both on your desktops you will be able to communicate with them as long as you have the Battle.net client open! It doesn't matter what game you or they are playing you will still be able to communicate through the Battle.net Launcher and you can chat to multiple friends at once. A well needed feature to the Battle.net Launcher and I am interested to see what else they are able to do with it in the future.
You can also edit some chat related settings by clicking on the Battle.net icon in the top left, going to "Settings" and then "Friends & Chat".
The update was activated today and if you can't access it just restart your Battle.net Launcher application and it should be ready for use!