What do we want?  All-Stars.  When do we want them?  Now!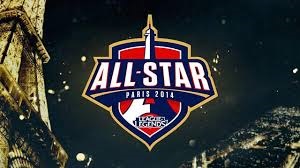 With no games to look forward to for the next few days we look towards May and all-stars.  With the current formats locked in place and the All-star teams already decided we see a barrage of games starting May 8th, starting with All-star teams code named Ice and Fire starting things off with an Ultra Rapid Fire or U.R.F at 7am EST/10am PST.  Both teams are packed with amazing talent from all over the world.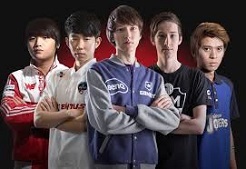 Starting with team fire we have Danil "Diamond" Reshetnikov from EU's Gambit, Gao "WeiXiao" Xuecheng from China's World Elite, Sangmyun "Shy" Park from Korea's CJ Entus Frost, Vu "QTV" Nguyen Tran Tuong from South Asia's Saigon Jokers, Soren "Bjergsen" Bjerg from NA's Team Solo Mid and their Hexakill 6th Kurtis "Toyz" Lau formerly played for TaiPei Assassins in season 2.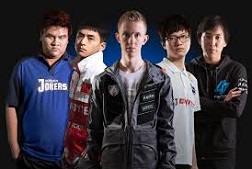 Team Ice consists of Wei "Caomei" Handong from China's Team WE, Nhut "Archie" Tran Minh from South Asia's Saigon Jokers, Mingi "MadLife" Hong from Korea's CJ Entus Frost, Yiliang "Doublelift" Peng from NA's Counter Logic Gaming, Henrik "Froggen" Hansen from EU's Alliance and their Hexakill 6th is Yu "Misaya" Jingxi formerly from China's Team WE.
With such star packed teams we are sure to be in store for some legendary games.  The game modes for the All-Star competition will include Ultra Rapid Fire (or U.R.F), Hexakill which will feature the fan voted Toyz and Misaya, 5v5 classic and a 4th unnamed mode which will be sure to be action packed but that's not all, make sure to stay tuned all day as the group stage is poised to be some of the best games in League of Legends history.