Hello Summoners!
Week 7 was probably one of the biggest weeks so far. Each team had 4 matches ,which could have a positive or a negative effect to the teams.Most the teams had amazing matches with some showing that they are not out of the fight just yet.
Going into the rankings LMQ has not budged at all from the original spot at 1st place with a standing 11-7 taking 2 loss from Cloud 9 and CURSE! CLG, Team Dignitas, and TSM are not very far behind all tied with LMQ 11-7. One good game from the other 3 could take LMQ down from the iron thrown. CLG is playing the same as LMQ losing 2 of their 4 games to LMQ and again CURSE! For Team Dignitas they are following in the same steps at the 2 teams above them only winning 2 of their 4 matches, the team had a shocking loss to compLexity where all the fans thought Dignitas would win. One team though has not followed the path of a 2 out of 4 win, they go by the name of TSM winning 3 out of the 4. Knocking Cloud 9 down to 5th place TSM was on fire this week only taking a loss to Team Dignitas. Coming in 5th place is my favorite team Cloud 9 at a 10-8 standing. Their big week could have gone a lot better sadly winning only 2 out of the 4 matches and taking the biggest loss to Curse. Coming in 6th place is the underdogs of almost all their matches this week is Curse 8-10. This team has obviously resolved any problems they had in the past. Their big week ended them at a 3 out of the 4 games. They took down Cloud 9, LMQ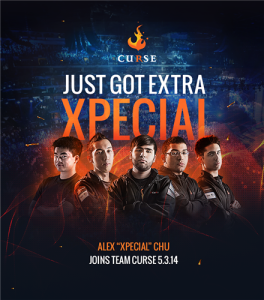 , and even CLG! The only loss was to TSM. If they keep on the path they are we might even see LMQ be taken down by them. CompLExity had a pretty good week also only winning 2 out of the 4 they did have a win at 3rd place Team Dignitas. CompLexity is standing now at  6-12 taking them out of the last place spot. In the last place standing is Evil Geniuses winning none of their week 7 matches. Going from 2nd to last to straight last they are now at 4-14.
So I asked in the comments who you think will end up in the top 4 and talking about TSM. I was mistaken when I said that losing Xpecial and OddOne would put a dent in their rankings. TSM has proved me wrong doing amazing in their last matches. I hope they can keep this up because if I can't see Cloud 9 reign supreme then I would like to see TSM. For the Teams that I think will end up in the top 4 I would say LMQ>CLG>TSM>Cloud 9.
Top Performance 
For Top KDA Ratios
Week 7:
1.Danny Shiphtur Le (Team Dignitas) 9.3
2.Soren Bjergsen Bjerg (TSM) 6.1
3. David Cop Robertson (Curse) 5.8
4. Wei-Jun Vasilii Li (LMQ) 5.6
5.Maurice Amazing Stuckenschneider (TSM) 5.4
Week 4:
1.Danny Shiphtur Le (Team Dignitas) 18.2
2.Soren Bjergsen Bjerg (TSM) 6.7
3.Michael Imaqtpie Santana (Team Dignitas) 6.6
4.Johnny Altec Ru (Evil Geniuses)6.4
5. Xian XiaoWeiXiao Yu (LMQ)6.2
[embedyt]http://www.youtube.com/watch?v=RUuEYJQJu50[/embedyt]
I hope you all enjoyed NA week 7 Summer Split recap.Don't Forget to follow us on Twitter and like are Facebook for updates on the most recent League of Legends news!