Hello Summoners!
Week 9 of the Summer split is now over, and only 2 more weeks are left in this amazing summer split. Between Week 7 and now all but one team has changed their rankings. Like always some of them have gone and climbed the ladder while some have stepped down.
Now let's go into the rankings on this years summer split so far. Standing at 1st is LMQ with 16-7 making it look like LMQ is never coming down. Coming in at 2nd place is my all time favorite team Cloud 9 with 13-9, they have made the biggest leap so far going from their 5th place spot all the way up to 2nd knocking down CLG, TSM, and Team Diginitas. Even though CLG was knocked out of their 2nd place spot they still are standing in the top 3 with 13-9. For TSM they have fought to secure a top spot and still are, with a ranking of 13-9 they always seem to need 1 win to take the lead or at least 2nd place.  Team Diginitas took a hard hit also dropping down past TSM into 4th with 12-10, and unless they win all their games ,coming out on top does not look like it will be in their grasp.  Curse had a win streak going for them but they had sadly lost the rhythm and stayed in 6th with 9-13, but who knows they might be able to pull a 5th places rank. The last 2 are CompLexity whose 7-15, and EG with 6-16. This has not been their Split but hopefully this does not discourage them to split up like many other teams have done.
Last time I asked everyone what they think the final rankings will be for the NA Summer split. My choices have made a pretty big change but the last 3 can still be changed. With the last 3 spots still practically open I believe the final will be LMQ>Cloud 9>TSM> CLG. I believe that the first place will never change because of how high on the win charts LMQ is, but I will be watching to see how they do in Week 10.
Top Performance 
For Top KDA Ratios
Week 9: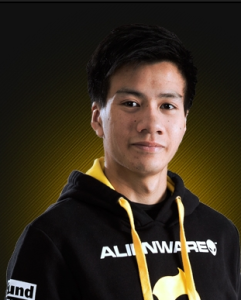 1.Danny Shiphtur Le (Team Dignitas) 8.1
2.Soren Bjergsen Bjerg (TSM) 5.9
3. Wei-Jun Vasilii Li (LMQ) 5.9
4. David Cop Robertson (Curse)5.3
5. Xian XiaoWeiXiao Yu (LMQ)5.2
Week 7:
1.Danny Shiphtur Le (Team Dignitas) 9.3
2.Soren Bjergsen Bjerg (TSM) 6.1
3. David Cop Robertson (Curse) 5.8
4. Wei-Jun Vasilii Li (LMQ) 5.6
5.Maurice Amazing Stuckenschneider (TSM) 5.4
[embedyt]http://www.youtube.com/watch?v=9XcK8wuk5zg[/embedyt]
I hope you all enjoyed the NA Summer Split week 9 Recap! Don't forget to follow us on Twitter and Like us on Facebook to keep up to date on the latest League of legends news!
Also a couple of games I suggest to watch is CLG vs TSM and LMQ vs Cloud 9 this week , and they are all on day 2. Those are the ones that can change the ranks for the final 4.